Mona represents a new era for the concept-led boutique hotel and multi-disciplinary space. Staged in an eight-story industrial factory from the 1950s, it features 20 characterful rooms, a concept cafe lounge & bar, and a speakeasy basement venue.
The building's highest point is its members-exclusive rooftop, where guests enjoy endless urban sceneries of Athens and its famous Acropolis, paired with local delicacies and hand-picked natural wines.
Mona contains a gallery within its quarters – works of art spread organically throughout its spaces – and also acts as a sales showroom.
Mona is located in Psirri – Athens' most vibrant neighbourhood. The area's authentic, unconventional and cultural character dates back to the early 20th century, when working-class outlaws and Asia Minor refugees (called "Manges" and "Rebetes") lived alongside each other, often singing songs about loss and unrequited love.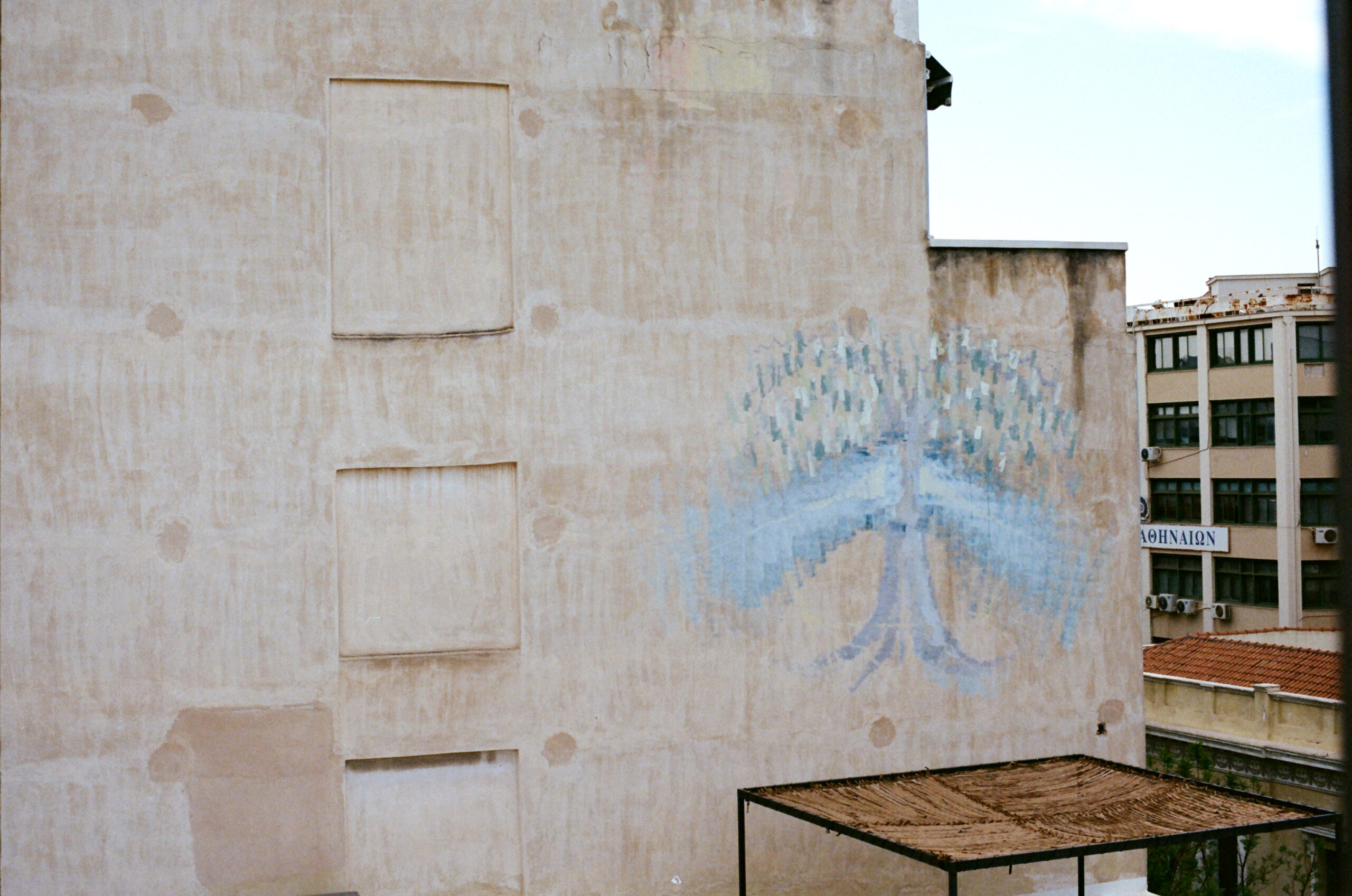 Today, the prominent neighbourhood of Psirri is full of charming contradictions. The district is moments away from the majestic Acropolis, ancient Agora, and Monastiraki – the centre's largest antique market. You can also explore the neighbourhood's eclectic mix of contemporary art galleries, gourmet restaurants, hip bars, artisan workshops and the buzzing Varvakios food market.
The area offers a true bridge between the city's past, present and future and boasts a tapestry of street tags, graffiti and wall murals by contemporary artists.
Mona is less than a minute away from Monastiraki Square where you can conveniently link with a direct train to Piraeus port (15 mins) and the airport (40 mins).
We designed Mona with great respect for the building's 1950s architecture. The structure itself remains unchanged, revealing 70 years of history. Emphasis was given to preserving original features, including a bold iron staircase, terrazzo floors, the original metal windows, and marble façade.
A former textile factory, the building's natural materials (including cement, metal and stone) exude industrial and urban tones, harmoniously balancing the old with the new. The passage of time and the change it brings with it are visible in the striped-back layers of wall paint that resemble works of art.
Many of the fixtures and objects you'll encounter were sustainably made from materials our team found when we first ventured inside Mona. The wooden furniture and fabrics were sourced from Shila Maison D'objets design studio and include sensual velvets and ethereal cottons that create a spatial scenography fit for a performance.
Moving through Mona's interiors is an immersive experience. Accented by eclectic objects and artworks in every space (all of which are available to purchase), the aesthetic allows for new formations and constant reinvention. Above all, Mona is an environment that nurtures storytelling and emotion.
The House of Shila creates boutique spaces and creative eco-systems with boundless imagination. We excel at uncovering unique properties and converting them into aesthetically gratifying vessels for transportive, sensory experiences that inspire intimacy.
Our journey began in 2020 with the opening of Shila, a hotel particulier in the neighbourhood of Kolonaki. Blending art and design In a whimsical and lived-in setting, Shila became an instant favourite with an eclectic clientele that keeps coming back.
Dedicated to all things sensually beautiful, we founded our own design studio (Shila Maison d'Objets), sales showroom and members' club to support original talent. Our signature approach is marrying eclectic aesthetics with experiential design.
We act as a catalyst within our international community of creative and business professionals, hand-selecting individuals across all fields – from fashion and food to design and entrepreneurship. What flows is a springboard for collaborations, partnerships and a new way of synthesising exclusive events.
The opening of our sister site Mona marks our continued commitment to the art of living. We believe simplicity is the ultimate sophistication and reflect our philosophy in everything we do – from our approach to hospitality to how we design spaces and enable ways of being. The possibilities are endless.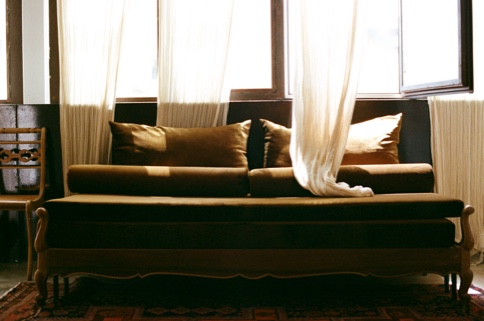 Athens is my canvas, my stage, my amusement park; the lover I come back to for more. We share the same curiosity, looking inward to see outward, revealing layers of color, texture, of raw truth. Urban and country, modern and primal, merged into one form of elegant complexity. A climate of chaos wrapped in rocker chic – loyal to the artist in values, visions and aesthetics.
Staying up all night to the rhythm of fresh beats to salute the sun each morning. Expressing at full volume, greatness in passion. Eating what excites and drinking from the top. Discovering hidden gardens, old terrazzo floors, layers of history awaiting a revival – to be touched by creative madness and renewed by sensual wonders.
I choose to live life as an out-of-body experience; as a curated discovery of unexplored sensations and uncharted spaces. I'm Mona; a movement; a homage to the art of living. Sanctuary for the wild at heart. My force is contagious, and my song will soon be on your lips. Come, take my hand, and jump in.